There's no pressure. Just a cup of coffee and a conversation. It's a great way to get to know you better and to help connect you to what you may be seeking.
We aren't big on labels at jHUB. Our goal isn't to find the right box for you to fit into, or us for that matter. We just want to hear your story and think you should hear ours too…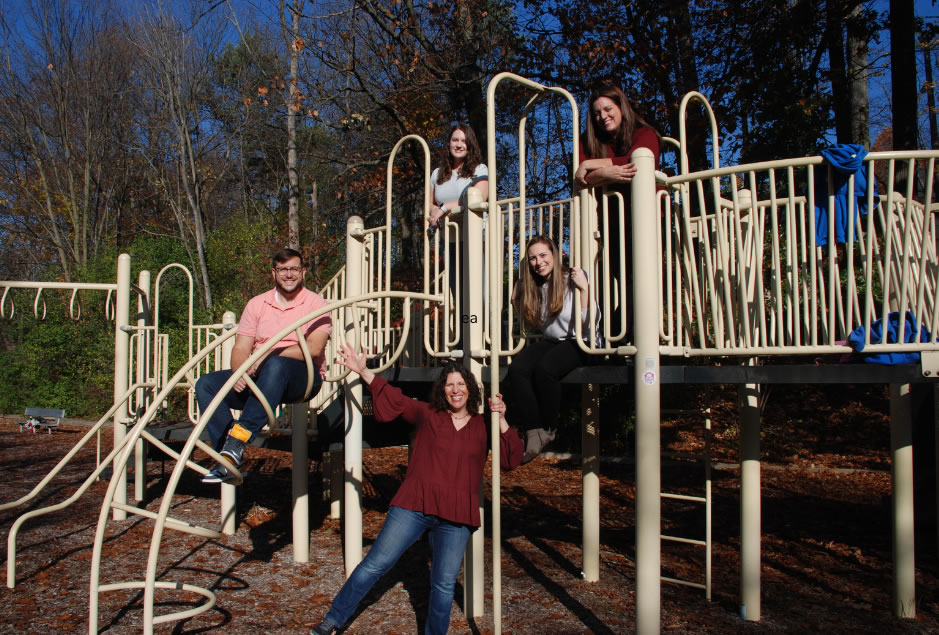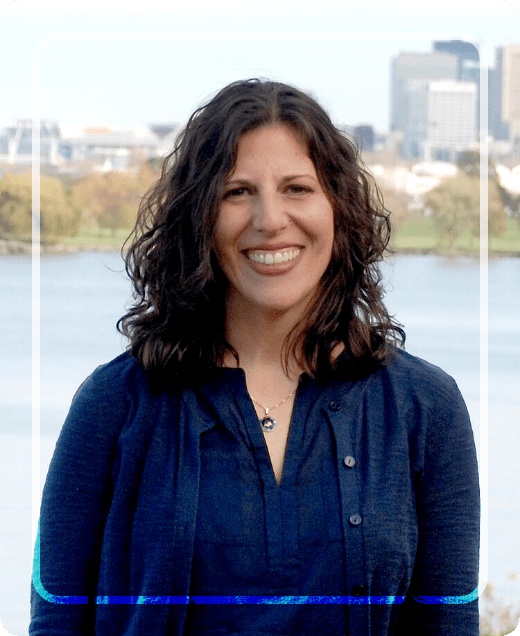 Rabbi Melinda Mersack is the Director of jHUB. She is a graduate of m2: The Institute for Experiential Jewish Education Senior Educators and Relational Learning Cohorts. Each year, she attends summer camp as visiting faculty and is an advocate for interreligious dialogue and social justice. Rabbi Melinda loves spending time outside with her kids and exploring cool areas in Greater Cleveland.
She is a Rabbis Without Borders Fellow of CLAL and was a Brickner Fellow of the Religious Action Center of Reform Judaism. She is the immediate past president of the Greater Cleveland Board of Rabbis. Rabbi Melinda earned a B.A. from Washington University in St. Louis, and a Master of Hebrew Letters and ordination from the Hebrew Union College – Jewish Institute of Religion.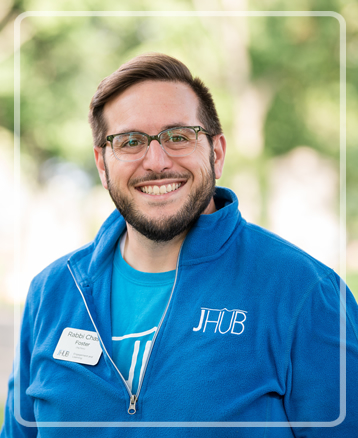 Rabbi for Engagement & Learning
Rabbi Chase Foster is the Rabbi for Engagement and Learning at jHUB. He was born and raised in Cincinnati, and he found his voice and passion while working at summer camp and in youth groups. He earned a B.A. from Purdue University, and a Master of Hebrew Literature and ordination from Hebrew Union College – Jewish Institute of Religion.
Rabbi Chase loves placing himself at the center of building Jewish communities that offer people ways to live meaningfully. He loves hiking with his wife and dog, playing and watching sports, and listening to music.
Educator for Preteens and Families
Erin Gabay is jHUB's Educator for Preteens and Families to create new Jewish learning opportunities for families with preteens in the Greater Cleveland area. Erin grew up in Cleveland and is proud to be a part of the diverse community. 
She received her B.A. in Jewish and Religious studies from Indiana University in Bloomington, her M.A. in Jewish Education from Siegel College, her teaching licensure from Notre Dame College, and spent a year studying at the Rothberg International School at Hebrew University in Jerusalem. Before she joined jHUB, she taught students in Jewish Studies and Mathematics at Ratner Montessori. When she isn't working, Erin enjoys spending time with her three teenage children, traveling, getting involved in the arts, and singing along with her ukulele.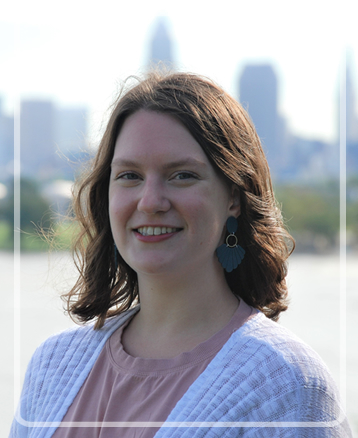 Communications and Project Manager
Julia Miozzi is the Communications and Project Manager for jHUB. She grew up in Cleveland and moved back to serve the interfaith world she grew up in. Before joining jHUB, she graduated from the E.W. Scripps School of Journalism at Ohio University. As a journalist, she covered governments in Ohio, Virginia, Wisconsin, Washington D.C., and Kentucky. Julia enjoys hiking, cooking, and finding a good documentary to watch. Julia manages jHUB's social media, helps plan events, and acts as a liaison between jHUB and Honeymoon Israel.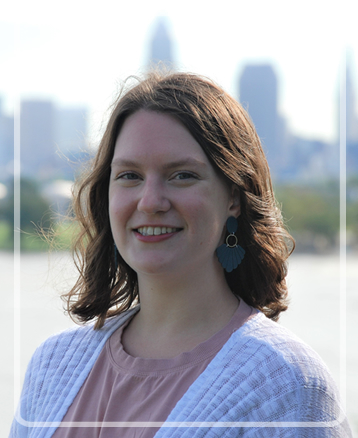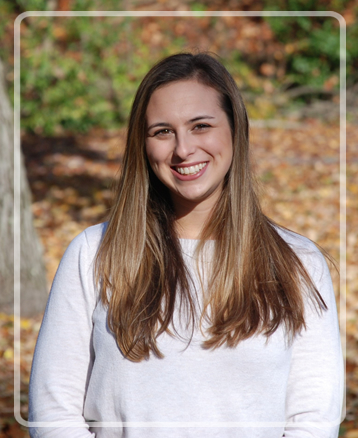 Julia Rothschild is jHUB's Family Program Manager. Julia plans Jewish learning programs for families with young children in the Greater Cleveland area. She lives in Shaker Heights with her fiancé and their dog and cat. She grew up in Toledo, Ohio, and graduated from The College of Wooster in 2017 with a major in sociology and a minor in education. For the last five years, she taught preschool through second grade classes. When she isn't working, she likes to read, cook, walk, and travel.