Before anyone could swipe a dating app to pursue a potential partner, Dave Luddington and Maddy Widen found each other online.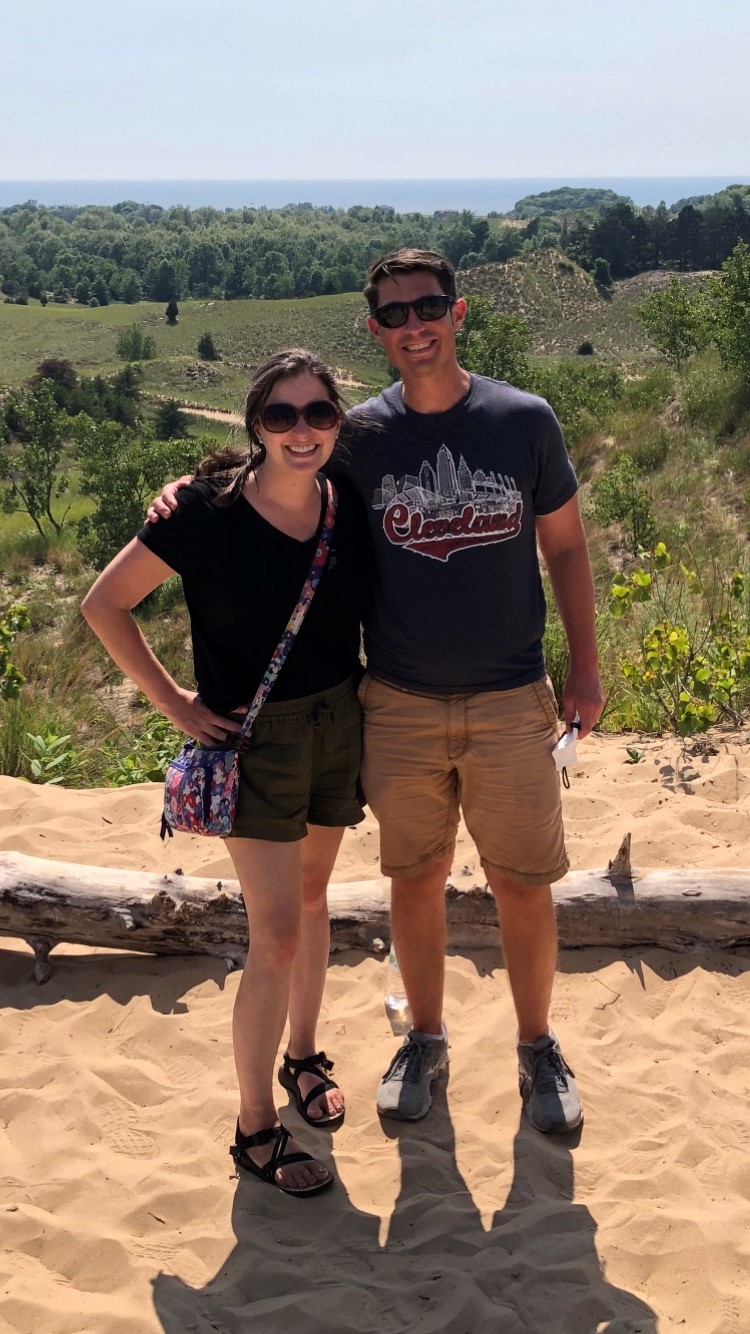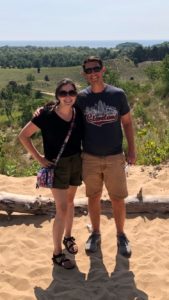 The year was 2010. People loved the first "Avatar" movie, teenagers knew "Tik Tok" as a song by Kesha, this duo connected on the early online dating website match.com. They fell in love exploring the Ohio City neighborhood near downtown Cleveland. They married in 2014, established a home in that same neighborhood, and customized their interfaith observance with Maddy's Jewish and Christian background and Dave's Christian customs.
Dave and Maddy, both 38, are among many interfaith families reflecting and setting intentions to honor the upcoming Jewish new year, Rosh HaShanah. They shared with jHUB that they're dreaming of apple cake (a delicious Rosh HaShanah treat) while reflecting on their interfaith journey and how they'd like to share it with friends and loved ones.
Finding connections at jHUB
When the pair found jHUB in 2018, Dave shared they felt an "immediate connection" with other interfaith couples who also live on the west side of Cleveland. 
"Just having the opportunity to connect with people, sometimes even in our neighborhood, is really cool," Maddy shared. 
Beyond the initial connection, Dave said the jHUB programs opened up discussions among the group and between him and Maddy on how they would incorporate their interfaith observance into their daily lives. And they embraced their new friendships. 
Interfaith reflections for Rosh HaShanah
When they reflected on the past year, a custom associated with Rosh HaShanah, they thought a lot about those friendships. They missed them during the worst of COVID and wanted to reconnect and stay connected with everyone.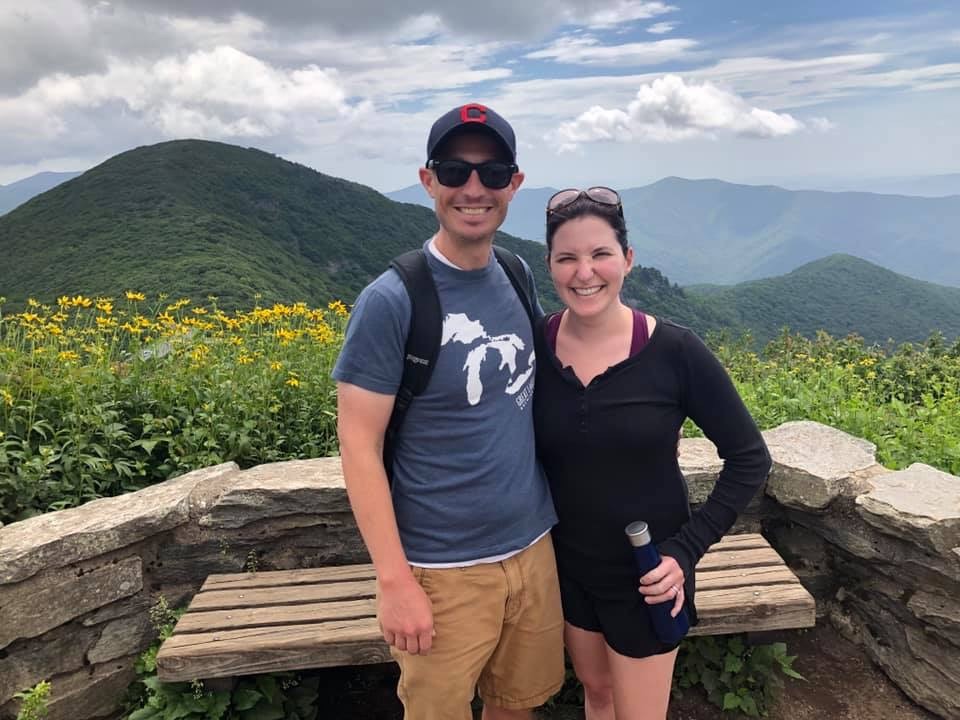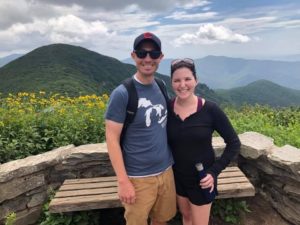 "This year, also, has had a big focus on our family and friends and has really made us think about how to have them more present in our lives and be more present in theirs," Dave shared.
Professionally, this past year brought Maddy a significant change she's enjoying. She works remotely for a software company out of Boston, which has allowed her to be home more and spend more time with Dave. 
"It's been a very good change," she said. 
As they look ahead to the new year, they want to find ways to sustain spending time with loved ones. 
They're going to focus on incorporating friends with their plans for Shabbat, a weekly Jewish holiday about rest and sanctifying time to mark it special in some way. Dave and Maddy, like many couples, know how quickly time passes. So, they're setting the intention to take time to communicate and schedule time with friends because it brings them joy. 
For Rosh HaShanah, they already have dinners planned in the neighborhood. They're looking forward to enjoying that apple cake that's been in their dreams. Dave and Maddy shared they hope other couples give jHUB a chance because it's been the root of their "most growth and most memorable experiences," Davie shared. 
"Say yes to coming to jHUB events," Maddy said. "That's been the best way we've figured out how to incorporate Judaism into our lives."