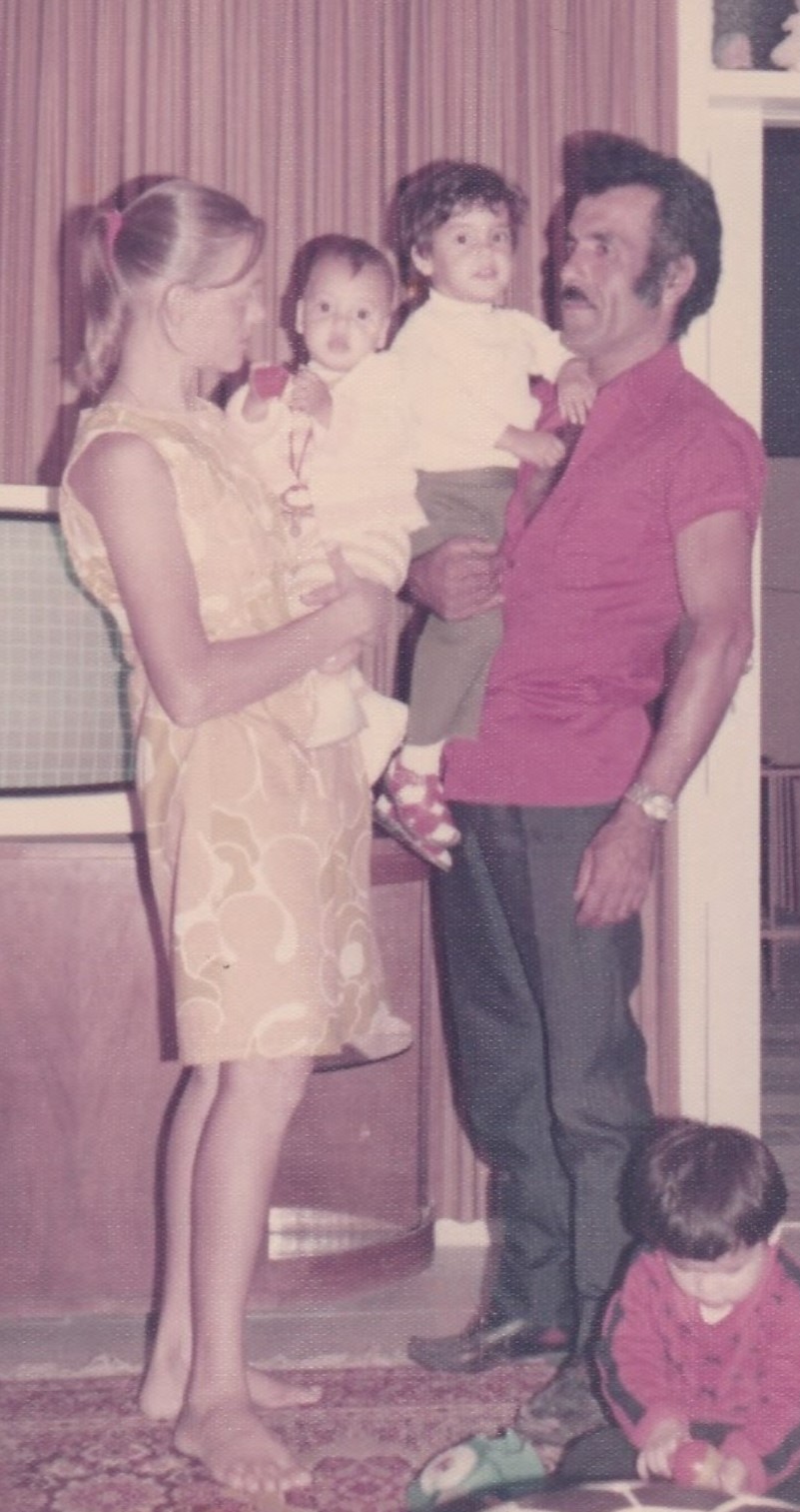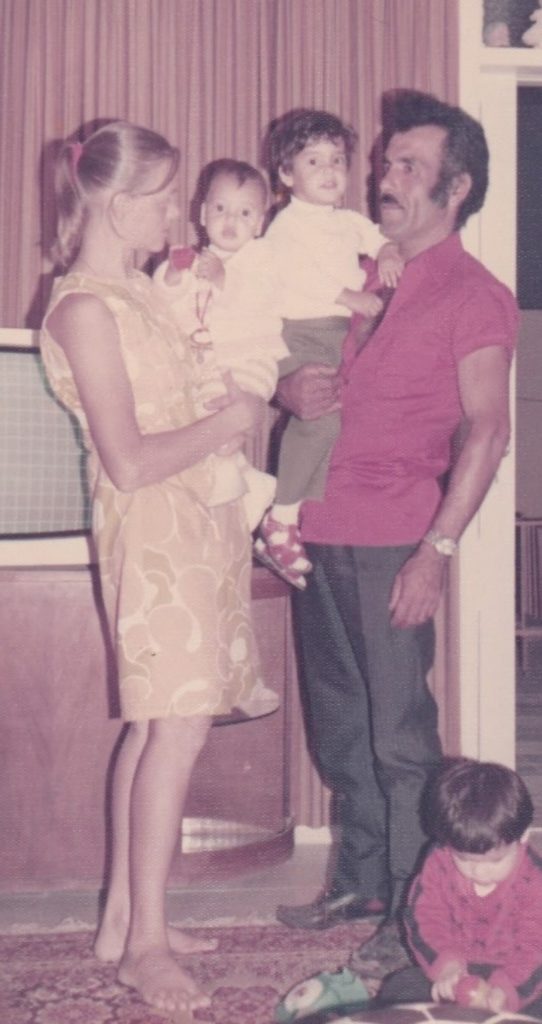 CLEVELAND, Ohio –  Eshkar Kates, 18, of Israel, gleamed with joy as she held a sugar cookie shaped like a pumpkin.
jHUB met up with Eshkar at a coffee and pastry shop because we heard her family history included a captivating Jewish interfaith love story. The cookie was a very "American" thing to see, she said, and she just had to try it.  
Her curiosity for other cultures grew from familial "trauma," she said. When her interfaith grandparents fell in love, the family shunned them. So, they built a new one in Israel. Their journey taught Eshkar to constantly learn about others and do what's best for herself. 
It all started on a beach.
Jewish interfaith love in Israel
Razi, Eshkar's grandfather, worked as a lifeguard in the city of Arad on a beach by the Dead Sea.
Razi's parents raised him in a Druze household, a religious sect of Islamic origin. They make up about 2% of Israel's population, according to a pew Research article from 2016.
According to Pew Research, since its founding in the 11th century, Druze have been closed off to strangers and prohibited conversion. 
One day, Razi met Rina, a Finnish Christian woman who traveled from Finland to Israel to volunteer in the county. They fell in love, and they wanted to be together, Eshkar explained.
"His family rejected him," Eshkar said, and they stopped talking to him.
The couple decided to remain in Israel and raise their family there. They moved to a religious neighborhood and chose to raise their kids Jewish.
"They did everything," Eshkar said.
Razi always recited the Kiddush blessing over wine and grape juice every Shabbat, a weekly Jewish holiday. They celebrated all of the holidays, went to synagogue, and sent the kids to religious school.  
"They even tried to convert," Eshkar said.  
But they couldn't. 
A Rabbi claimed that Razi could not convert because Razi had suffered from a stroke.
Lessons from rejection
The rejection was traumatic for the family, Eshkar said. After that, her grandparents continued their Jewish customs at home but didn't attend a synagogue. 
Life went on until Razi passed away in 2014 at 73 years old. 
Then, Eshkar explained, the Druze family who stopped talking to Razi because of his marriage to Rina reached out to reconnect.  
"It was complicated," Eshkar said but added that it was fascinating to discover their culture.  
For example, she found out they believe in reincarnation, so they feel her grandfather is still around in another form.
"My family story is part of me," Eshkar said.
The family's history taught her the importance of accepting people and valuing them for who they are. If Razi's family had done that, perhaps Eshkar could have met this part of her family sooner.
It's also part of the reason she's motivated to gather information about other cultures.
That drive brought Eshkar to Cleveland, Ohio. She and five other Israelis joined the Cleveland Shin Shinim program. They will work in the community to provide educational enrichment programs about Israel to Jewish youth in Cleveland for a year.
As she works, she loves absorbing knowledge about other people.  
"It was always interesting for me to know where people came from," Eshkar said.