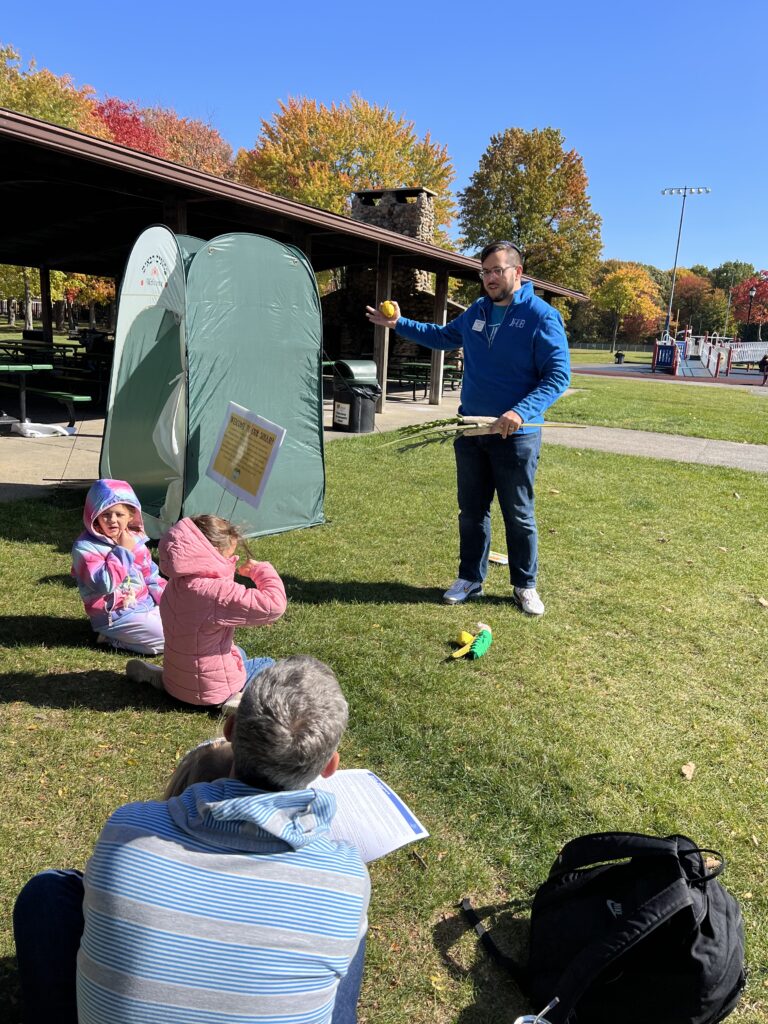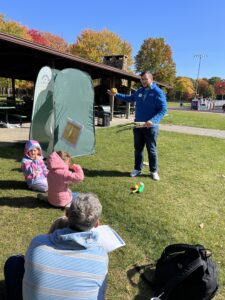 Embracing togetherness takes on a beautiful form when you open your doors to guests. This year, the excitement is soaring as jHUB extends a heartfelt invitation to your family to visit our Cleveland Sukkah Village at Wade Oval, a masterpiece of three unique sukkot (plural of sukkah) crafted by HSB Architects. It's your chance to immerse yourselves in the temporary structures built to celebrate Sukkot, the radiant week-long Jewish harvest festival, a time to give thanks and gather with loved ones.
Volunteers will construct the Sukkah Village on September 26 & 27 (email Julia Miozzi at jmiozzi@jecc.org if you're interested in helping) and will be open to the public to use October 2 – 6. Bring a friend to learn about the holiday and the structures! jHUB is eager to host an event at the Sukkah Village for families with children of all ages on Saturday, September 30, and a brunch in the sukkot for young professionals on Sunday, October 1.
Love the sukkot? Enter jHUB's free raffle when you register your family for a chance to win one of the structures to take home and use for future Sukkot celebrations. Check out the stellar sukkot designs below. Winners of the raffle will be responsible for disassembling and delivering the structures to their homes. 
FAQ:
Where in Wade Oval is the Sukkah Village?
The Sukkah Village will be in the southwest corner of the park. After you register, we'll email you a handy map before the event!
Where should I park? 
Free street parking is available around Wade Oval Drive. There are three parking garages nearby: The CMNH Parking Garage, the Cleveland Botanical Garden Parking Garage, and the Cleveland Museum of Art Parking Garage.
Who is building the sukkot?
Awesome question! Would you like to help us? jHUB is looking for eager volunteers to help us build the structures under the supervision of HSB Architects on Sept. 25 & 27 5 – 7 p.m. To say thank you for helping, jHUB will provide dinner! Please email Julia Miozzi at jmiozzi@jecc.org if we can count you in to help!